Quality experience of 20 years with hand in hand accreditation of Nabl and certification of ISO makes us the most reliable third party laboratory of this region. Established in year 2003, Vipanan, started with analyzing water samples related to boiler, cooling tower and other processes. Over the period of time, thanks to our wide exposure to various technologies and wide range of industries, we have received hands on experience and expertise in various parameters necessary for industrial processes.

Our growth in business and customer base is a result of confidence shown by our customers. This is a reflection of our business ethics, values we imbibed, and systems we follow with transactional transparency. Today, we have a customer base of more than 1000+ companies and a team of 25 well qualified and trained members processing more then 2500 samples per month.
Consultancy and Contract R&D
PHARMA ENVIRONMENTAL MONITORING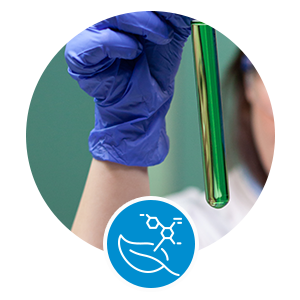 RO Membrane Autopsy Services
Vipanan is the first THIRD party NF & RO membrane Autopsy services offering commercial laboratory in India.
Chemical Parameters Testing
Microbiology Parameters Testing